Containerized and Skid Mounted Plants
We design plants the way are required.
The units are fully assembled, placed on a skid or in an air-conditioned container and can be put into operation on site immediately.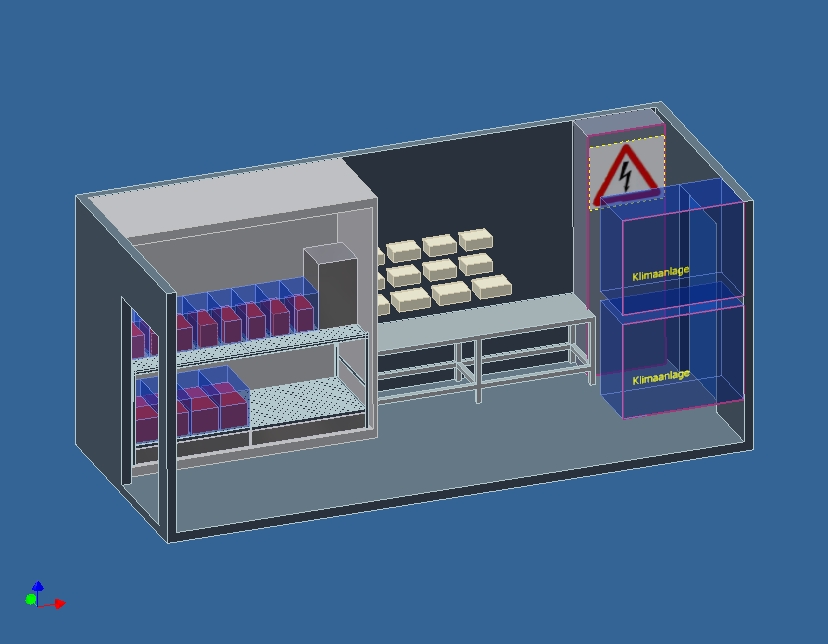 There is a great variety of materials used when building plants.For example, the TBA Thies GmbH & Co. KG has already successfully used all common plastics up to PVDF as well as coated steels or chrome-nickel steels such as 1.4571. The nominal widths are usually limited due to the spatial limitation, but in the steel sector diameters up to DN 400 and pressure stages up to PN 250 or ANSI 3000 have already been realized.


We differentiate between two designs:

Plants that are mounted in a container
The plant container represents the fully insulated structure (building replacement), which can be adapted to all climatic conditions depending on the target location. The complete plant system with the associated process control is already installed in this container, so that only the electrical supply and the media connection are required on site.
Plants that are mounted on a frame construction
This design is suitable for systems that are installed outdoors in climatically favorable areas or are to be installed in halls. Here as well, ready-for-connection units are delivered according to customer requirements.

These compact units offer many advantages:
production under workshop conditions (shorter construction time with usually higher quality)
Acceptance and test runs in the workshop
extremely short installation times on site
short interruption of the production during the integration of the plants
ongoing mobility of the plant
complex systems can be realized by combining different components

But they also have a significant disadvantage:
Space and weight per unit are limited due to transport

The TBA Thies GmbH & Co.KG has, in addition to the experience in designing appropriate plants, the necessary approvals, both for plant construction and steel construction.
Customer: GU Kazgermunai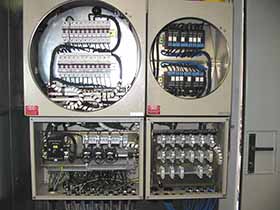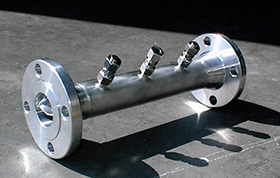 Two 40ft containers with two separate compartments each:
Drum heating chamber for heating the chemicals above their pour point
Dosing chamber, equipped with three stainless steel receiver tanks with circulation and dosing (right picture)
The units are self-sufficient in terms of control technology, as the control system is integrated in pressure-enclosed switchboxes (hazardous area) (top left picture).The dosing units that are to be installed in the pipelines are supplied in any nominal size and pressure stage (bottom left picture).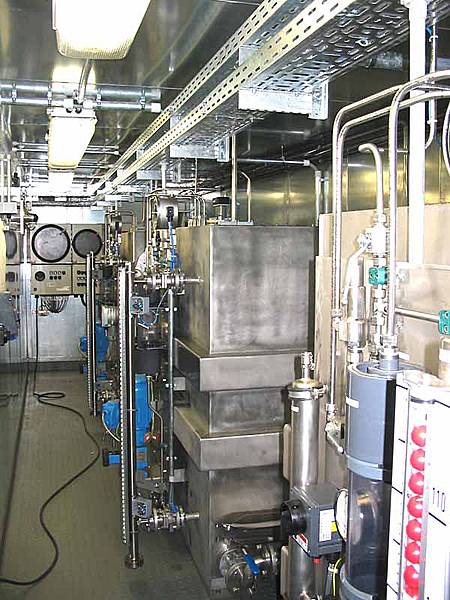 Customer: Wintershall Libya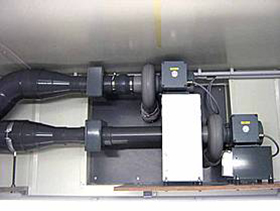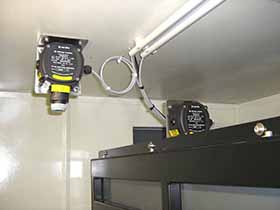 20 ft container as battery charging unitWhen batteries are charged, hydrogen is released, making the surrounding area a hazardous environment. It is therefore not permitted to charge batteries in workshops or freely accessible rooms.The container with battery charging cabinet (right picture) is kept depressurized by an explosion-proof suction system (top left picture), thus avoiding explosive concentrations in the container. The container is equipped with a gas warning system and a fire alarm system for monitoring (bottom left picture).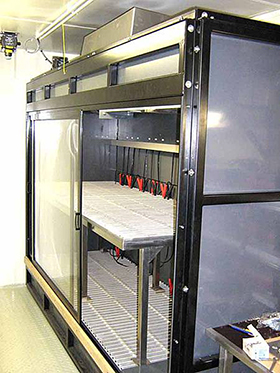 Customer: Wintershall Libya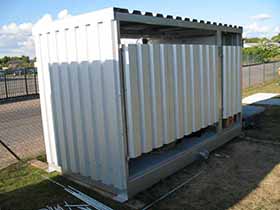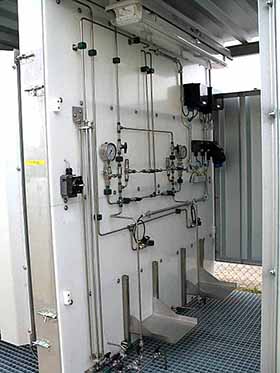 Dosing system in skid design for operation in the desertIn this concept, one room is designed as a storage room for IBCs, with space for up to two 1 m³ IBCs (top right-hand picture). The piping is prepared for quick changeover and/or switching between storage containers.The adjacent room is equipped with up to four pumps (bottom left picture). The electrical system is designed for Ex zone 2. In this application, the signals from the sensors are connected to the control room, but can of course also be sent directly to the skid.As a special design, the collection tray was rubberized and covered with a GRP grating layer for the dosage of hydrochloric acid (bottom right picture). The piping was made of PVDF.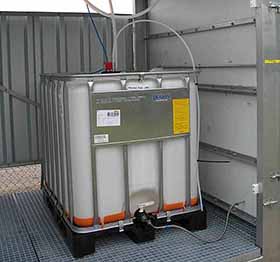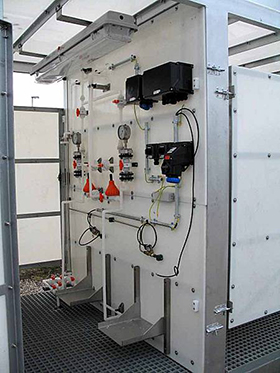 Customer: RWE Dea AG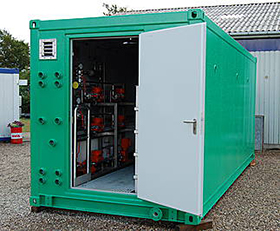 20 ft chemical dosing containerIn the course of the ongoing expansion of Mittelplate (offshore platform in the North Sea), the supply to the various consumption points was to be centralized. A 20 ft plant container in A60 design was built and equipped with the necessary storage and pumping technology. TBA Thies GmbH was responsible for the detail engineering as well as the approvals by GL all the way to the manufacturing and delivery.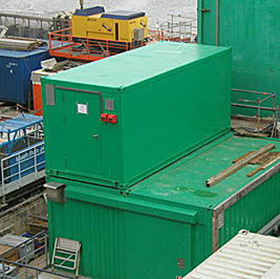 Customer: WINGAS GmbH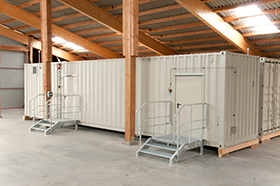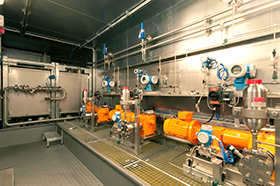 2x 40 ft HC-containers as chemical dosing containersWINGAS has built new underground caverns in Jemgum to expand its natural gas storage capacity.To prevent the fittings at the cavern head from freezing when the gas is extracted, an antifreeze is added to the gas.One dosing container was installed per cavern site, which has a usable tank volume of 4.5 m³ and 5 dosing units including instrumentation and EMSR technology.TBA Thies GmbH was responsible for detail engineering, plant construction and support during commissioning.